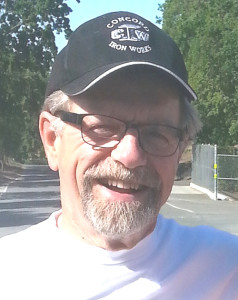 Thanking Robert Mueller
Recently I wrote this stuff
and I know it's not enough
to get me into ANY Hall of Fame
or have All The Waterfront Ducks
remember my name, but that's OK,
so long as Johnny Cash and June Carter Cash
singing now over the PA system at Starbucks
will cut me some slack
while they're singing, "Jackson,"
that'll be OK with me –
I'm not asking for Instant Fame,
Fortune, or Notoriety, I AM a Patient Man.
So long as The Illegitimate Donald Trump
doesn't nuke (sell or buy with his
less-than-a-real billionaire,
Russian money-laundering-income)
North Korea in our sleep,
we've still got tomorrow
(until he's impeached by Christmas)
and we can sing "Jingle Bells" & "Silent Night"
once again and thank Robert Mueller
the most at this Thanksgiving 2017
for all his indictments and MORE
currently in the works.
Yahoo!
4,700 Likes
I upload my stuff to my Facebook pages,
it seems like I've been doing this for ages –
4,700 Likes they say I've acquired,
that's a bundle of rotations for this old tire –
Does that make me some kind of
Digital Mark Twain
or a Virtual Robert Frost
or a recycling penny in the rain?
If each Like were a dollar,
I'd be miles ahead,
or proof to some marketing Ace
I've got places to go
before I'm dead.
I'm OPEN for suggestions,
how do I proceed?
An easier daily workload
is something I could use
this body's getting tired,
if not abused, how much can I bleed
doing this stuff forever:
www.Handymanservicespeterbray.com ??
Maybe a NEW CD is in the works in 2018?
Stay tuned.
Corporate Sphere
36 years in the Corporate Sphere,
I've been tumbled, turmoiled, sliced, diced, chopped, grated and graded, put aside, added to, awarded, frozen in pay, negotiated, promoted, and laid off more than once. I've lost my edges, found new grit, been hammered and made malleable, alloyed, and enriched. Been asked to leave or left more times than fingers on my hand. Wow, what an experience! Would I do it all over again the same way? You gotta be kidding, I'd rather dance with the Devil in wooden shoes, but what are my alternatives? Being bored to death in some basement organization with leaking pipes, no sunlight, and no diversity? It's a market place and everything and every one has a label and a price, a place of birth, death, origin, exit, alpha and omega. There is no free lunch, it all has to be earned. Good luck and sense of direction. There are very few maps but a few rules:
1. Keep your powder and your seasonings dry,
2. Persevere 3. Try to have some fun
along the way.
©Peter Bray 11/19/2017
All rights reserved
Peter Bray lives, works, and writes in Benicia, California
and has written this column since 2008.