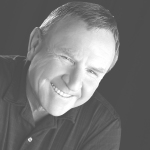 ALMOST EVERYBODY HAS HEARD OF HABITAT FOR HUMANITY, the nonprofit that builds homes for low-income families. About a year ago, I learned about a similar organization that is making a difference right here in our own backyard.
Since 2009, Rebuilding Together Solano County has organized rehabilitation projects for low-income seniors, veterans and the disabled in Solano County. With more than 4,500 volunteers, RTSC has provided home repairs for 20 low-income homeowners in Benicia, Vacaville, Fairfield, Suisun City, Rio Vista and Vallejo and has also been heavily involved in revitalizing community facilities, including substantial renovations to the Vallejo Veterans Hall.
Executive Director Elizabeth Hoffman reports a six-fold return to homeowners and the community for every dollar invested by RTSC. Over $2,500,000 has been invested by the group in the local community in just six years.
Recently, RTSC announced a partnership with the American Red Cross, the Salvation Army and the Solano Association of Realtors to have a 2015 Solano County Home Fire Preparedness Workday, with a goal of installing 1,000 smoke alarms primarily for residents of mobile and manufactured homes. Seven lives are lost in home fires every day, and the American Red Cross has launched a campaign to reduce the number of fire-related deaths by 25 percent over the next five years.
On Oct. 24, smoke alarms will be installed in selected manufactured home parks in Vallejo, Benicia and Fairfield. The workday will be an all-day event from 7:30 a.m. to 3 p.m. Volunteers are being sought for the workday as well as for preplanning committees. To get involved and volunteer, contact Elizabeth at 707-590-9360 or ehoffman.rtsc@gmail.com. To learn more about Rebuilding Together Solano County, visit www.rebuildingtogethersolanocounty.com.
On a personal note, I was saddened to learn that Herald Editor Marc Ethier is leaving the paper. One of my fondest memories from childhood is reading the small-town newspaper from the town where my father grew up. He had long since moved away, but he still received the paper by mail every week. The Mazeppa Journal was even smaller than The Herald — it published just once a week and was only four or so pages in total content. But as a small boy reading the paper I was somehow transported back in time to a simpler, easier place than the craziness of the '60s in Southern California. One of the magical things about Benicia is the uniqueness of a town that sits in the middle of a metropolis of several million people yet somehow has maintained the character of a small town. The Herald is a jewel of a newspaper; like many aspects of our charming community, the paper is an important piece of what makes this town so very special and the place that I proudly call home. Marc has been amazing in his stewardship of this paper, and as a community we owe him a debt of gratitude. We can only hope that whomever is named as the next editor will care for and nurture the paper so that it continues to serve our community so well.
Guy Benjamin (CAL BRE License #01014834, NMLS 887909) writes a weekly column for The Herald, offering general information on real estate matters. As it is impossible to address all possibilities and variations, he will try to answer individual questions by readers who contact him at 707-246-0949 or guyb@fairwaymc.com.