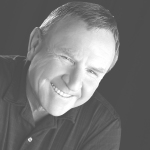 THE NATION'S HOUSING MARKET CONTINUES TO ROLL ALONG at a healthy pace, according to the July Pending Home Sales Index, which is compiled by the National Association of Realtors. The index measures home sales by contract signing activity compared to the average contract activity in 2001, when the NAR began compiling the report on a monthly basis. A reading of 100 is equal to the average monthly activity in 2001.
Interestingly, the volume of activity in 2001 fell within a range of 5 million to 5.5 million home sales; at the current pace of activity, NAR is forecasting annual sales in 2015 to be around 5.29 million units.
NAR Chief Economist Lawrence Yun said the housing market began the second half of 2015 on a positive note. "Led by a solid gain in the Northeast, contract activity in most of the country held steady last month, which bodes well for existing sales to maintain their recent elevated pace to close out the summer," Yun said. "While demand and sales continue to be stronger than earlier this year, Realtors have reported since the spring that available listings in affordable price ranges remain elusive for some buyers trying to reach the market and are likely holding back sales from being more robust."
Pending sales in July improved modestly to an index of 110.9, up just 0.5 percent from a June reading of 110.4. The index reflects continuing growth in the market and is up 7.5 percent from July 2014, when the index reflected a reading of 103.3.
Most areas of the nation improved at least modestly in July. The Northeast improved the most, rising 4 percent to a reading of 98.8, up 12.1 percent from a year ago. The South was the strongest performer, posting a reading of 124.2, 6.5 percent above last July. The West dropped 1.4 percent in July but is still 7.5 percent above last year with a reading of 103.0.
With the recent volatility in the stock market, one has to wonder whether uncertainty in the equity markets will be good or bad news for the housing market. Will buyers decide to put off a decision to buy a home until stability returns, or will they see real estate as a safer place to invest, thereby creating greater demand for already taxed inventory levels?
Should we be alarmed at the modest declines in the West? My theory is that it does not signal a lack of demand, that it is a symptom of a lack of available homes for sale. And what about interest rates? If the Fed begins a long-anticipated move to increase rates, how will the market react? Will the anticipated 0.25-percent increase really make that much difference in affordability?
The good news: There are many data resources. There will always be questions and there will always be different ways to slice and dice the information. My view: Housing, a key component in the economy, is healthy and demand is still quite high.
Guy Benjamin (CAL BRE License #01014834, NMLS 887909) writes a weekly column for The Herald, offering general information on real estate matters. As it is impossible to address all possibilities and variations, he will try to answer individual questions by readers who contact him at 707-246-0949 or guyb@fairwaymc.com.