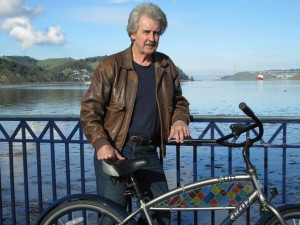 The national cannabis landscape is quickly advancing towards re-scheduling or de-scheduling cannabis to expedite research that has been stalled due to the DEA's tight grip on cannabis as a Schedule 1 drug with NO medicinal value. To this end, Utah Sen. Orrin Hatch (R) has introduced legislation, with bipartisan sponsors, to collapse the federal bureaucracy that is limiting clinical research of cannabinoids in medicine. The senator's pun-filled press release certified him as a "compassionate conservative," a term introduced in the early part of this century, and reinforces the national trend of conservatives acknowledging the efficacy of cannabis medicines and advocating for expanded clinical research that has been restrained by the DEA's categorization of cannabis. Florida Gov. Rick Scott (R) recently signed several bills related to patient access to medical cannabis, and there are many other conservative legislators and candidates that have taken hold of the trend to advocate for safe access to cannabis for patients as a platform to assure election, and it is paying off. Although most conservatives typically are in opposition to "recreational" consumption, many are joining the movement towards patient access in all 50 states eventually. More states are expected to remove barriers to patient access in 2018 and beyond.
The national opioid epidemic is said to claim over 90 American lives a day. Prescription drug abuse, especially with synthetic opioids, is killing more Americans than illegal street drugs (CDC). No state has escaped the scourge of Rx opiate drug overdosing and death. States where cannabis is accessible are showing 25 percent reductions in opioid-related deaths. Entire nations have deployed cannabis as an alternative to opioid addiction and death, such as Canada and Israel. I have a particular interest in veterans issues and how the VA in some states makes it difficult for vets that prefer cannabis over opioids to safely access it, forcing them to acquire it from the dark market, travel to an adjoining state, or grow their own illegally. Still resonating with me is the comment from local businessman Tom Hamilton, who told our city council that his veteran friend was on a path of self-destructive behavior with opioids until he substituted cannabis. In our community, we have citizens that acknowledge cannabis as medicine but do not support local safe patient access, as well as some that are incredulous about the medical efficacy of cannabis, despite testimony from Tom, myself, and others and the fact that cannabis has been recognized as medicine for thousands of years until prohibition came along and seeded the lies that are still being repeated 90 years later.
Benicia voters racked up nearly two-thirds in support of Proposition 64 last November. The recent City of Benicia Town Hall poll indicated around 15 percent supported medicinal consumption only, and can rightfully be added to the "adult use" tally to push support for cannabis into the seventy percentile range. It has been said the town is divided on the cannabis issue. More like it is partitioned, with a very small number in opposition, citing concerns about increased crime, lower property values, image, fear of feds, and the traditional "message to youth." There is NO evidence supporting increased crime due to cannabis dispensaries, but plenty of it indicating the opposite effect. Property values sinking? No protest from the local real estate community expressing this concern. Image? We have rotting ships offshore, a toxic waste dump in the hills, munitions in the ground (with regular warnings in our water bills), homes built on an unregulated landfill and an oil refinery. A bipartisan congressional committee has denied funds for the Department of Justice to prosecute cases in states where cannabis is legal and this trend is not expected to change. The youth of our community have been heard by way of an excellent Forum submission from Andrew Kelly, Benicia High School senior and future voter, along with potentially thousands of youth voters that will help elect our two expiring council seats in 2018. Teens and young adults are recognizing that chronic cannabis consumption could affect brain development in the early years. Statistics from several states where cannabis is regulated indicate youth consumption to be on a downward trend. The takeaway message from Andrew's work is that youth view legalization as the undoing of a decades-long civil rights issue, and are not likely to vote for anyone with anti-cannabis views, especially those not supportive of local safe access and responsible adult use.
Seniors like me are the largest demographic of cannabis consumers, almost exclusively for pain management in lieu of traditional opioid regimens. One citizen warned the council that it could someday be possible for a cannabis storefront to open right across the street from senior living centers. That would be great in my opinion. I have previously mentioned the 500-plus members of a cannabis club at the exclusive Rossmoor retirement community in Walnut Creek. They rely on delivery services because Walnut Creek does not allow cannabis storefronts. Rossmoor residents will start visiting Benicia when our cannabis shoppes open, along with thousands of other East Bay, Napa, and Solano consumers.
The so-called "war on drugs" has failed to make a dent in the popularity of cannabis across the nation, proven out by the regular addition of more states permitting and regulating consumption. Twenty-eight states today, a dozen or so more expected to flip in 2018 election cycle. More importantly, the national opioid epidemic has coalesced politicians of both major parties to recognize the deployment of cannabis as a tool in the war on opioid addiction and abuse. I am extremely grateful that three of our elected officials have taken a worldly view of cannabis issues extending beyond Benicia, and have now become gladiators in the war on opioid abuse and the DEA stubbornness to release a hostage plant that has done immensely more good than harm over thousands of years.
I am an advocate of whole plant cannabis; as fiber, food, fuel, and medicine/recreant. I don't care if you eat it, inhale it, rub it on, drip it under your tongue, or use a suppository. What you do in your own home as a consumer is none of my business. I am a Prop. 215 patient since 2009, and an aficionado of vaporizer systems in lieu of traditional combustion inhalation of plant material. I grew plants in my home and processed the resins into two pounds of powerful topical analgesic, and travel to Sonoma County to acquire vaporizer cartridges. I look forward to shopping Benicia instead in the near future.
Stan Golovich is a 31-year Benicia resident, senior, veteran, artist, and cannabis advocate-educator. He is an alumnus of Oaksterdam University in Oakland, America's first cannabis college. He is the husband of former Benicia City Councilmember Jan Cox-Golovich, and is often seen riding his bike on First Street, said to be the only bicycle in the world with a stained glass window in the frame, a product of his work in stained glass.