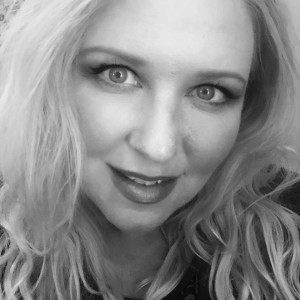 Kelly Johnson crossed the threshold of my Benicia client's boutique with two bright items: A glowing smile and a glass vase filled with beautiful pink and orange lilies. She put the arrangement on the counter alongside her pamphlet and said, "Enjoy these for the week, I'll be back to see what you think. Have a great day!" I was intrigued. Having come from a sales background myself, I am always curious to see what new ways businesses market their wares. After a little while investigating online and perusing the colorful print materials she left behind, my client and I looked more closely at the flowers, and to take a whiff… We were stunned to see that they were actually NOT fresh cut flowers as we had first assumed, but rather stunningly crafted imposters!
I immediately called Kelly Johnson of Floral Image San Francisco to inquire further about their unique business model and product offering. Johnson, the sales manager, shared with me that they are a 3 employee, family based business, with clients ranging from corporate offices to mom-and-pop salons and restaurants.
Their model is simple. They provide new arrangements monthly to businesses who would typically buy fresh flowers. The SF branch, run by Carey Marmesh, her son, Riley, and daughter-in-law, Johnson, have 16 Benicia based business clients including Chris Barnum of the Law Offices of Randal Barnum, Stacey of Rose Angelica Salon, and Samuel Thompson of Farmers Insurance.
Marmesh's franchise-hosted website touts major accounts across the world, accompanied by beautiful images of their floral offerings (of various sizes and rental costs) in spaces from grand hotels to medical office waiting rooms.
Johnson attributes their success to a one-on-one personal relationship that they build for their clients.
"We go into businesses and get to know them in person, we experience their business IN their business instead of waiting for clients to come to us."
She adds that the product sells itself, "We find that our method of dropping off introductory trial arrangements for a week at a time is successful because it allows us to communicate the value of our service by letting the flowers speak for themselves."
Floral Image is thrilled to add Benicia to their service area. Their clients are too. Chris Barnum raves about the service and quality stating, "(Kelly) brings in a couple of arrangements and lets us select the one we like best…the arrangements look so real and yet they last all month!"
Stacey adds "Our salon guests always comment about how beautiful the flowers are and how cheery they make our reception area look!"
Thompson echoes their sentiments, "Clients continue to give outstanding remarks on the great flowers and the colors…we're loving it!"
After 8 years as a preschool teacher in San Francisco, Johnson says she loved what she did, but enjoys "living out a lifelong dream of working for myself and running a family based business. Each business (we serve) is unique and so are the people who work there. Also, who wouldn't want to work with beautiful flowers?!"
Johnson adds that she has been so welcomed by the businesses of Benicia and appreciates their support of small business.
Floral image can be contacted at 855-285-3473 ext. 104 or on floralimage.com.
Bern Carter is a contributing business journalist for the Benicia Herald. She is a Coach/Consultant providing webinars, onsite workshops, and digital resources related to sales, service, and staff management for Small and Medium Businesses in the Bay Area. She serves SMBs nationally through berncarter.com. You can reach her via email at bern@berncarter.com.