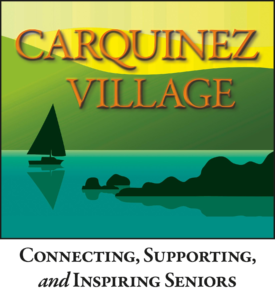 By Judie Donaldson
How long do you think you'll live? It's a question that must have crossed your mind although it's not a question with an answer. But how about this one? To what extent do you think that you can influence your longevity? In other words, how much do you estimate is within your control?
I recently came across an article entitled, "Nine Factors that Affect Longevity." The title seemed formulaic, but the topic intrigued me. Longevity, I speculated. What is known about it? How could what is known help me to make the best of the years of my life, however many I may have left?
Before exploring what is known about the determinants of longevity, I wanted to know the facts about life expectancy. Thanks to medical advancements, life style improvements and other factors, life expectancy has been increasing over the past century. Today, in the United States, women's life expectancy is 81 while men's is 76. I was stunned to read, however, that the World Health Organization ranks the United States 31st in the world when it comes to life expectancy. Thirty-first!  The U.S., with an overall life expectancy of 79.3, lags well behind Japan, which ranks first at 88.7. Who knew!
Next, I turned to the focus of my inquiry. What is known about the determinants of longevity? Before I share some of what I learned, I want to clarify that the merits of what is known about longevity are descriptors that can be applied to the population as a whole.   Academics warn us that we are a long way off from being able to predict individual mortality scenarios. Darn.
In approaching this topic, what immediately popped into my mind was the old nature vs. nurture debate. So, I started with nature, which refers to what is encoded in our DNA when we're born. Current research suggests that 20 to 30 percent of our lifespan length is determined by nature or genetics. This means that around one-quarter of what determines our longevity was inside of us when we were born.
In particular, nature or genetic predisposition can influence our vulnerability to certain diseases. The Centers for Disease Control contends that genetics may play a role in nine of the top 10 causes of death: heart disease, cancer, chronic lower respiratory disease, accidents, stroke, Alzheimer's disease, diabetes, pneumonia and influenza, kidney disease, and suicide.  Additionally, imagine this. The conditions when we were in utero can affect our mortality.
On the other hand, nurture­–the influences that come into play during our lifetime–is a significant factor in our longevity. After conducting a three-year study, the World Health Organization confirmed that social determinants are far more influential than genetics. It doesn't take much to grasp the complexity of the nurture factors.
I'll just touch on a few. For example, poor conditions in our very early childhood may affect our longevity.  From another perspective, researchers are investigating whether growing up in a particular geographic area­–on a farm or in an urban area, for example–could be a life-span factor.
Socioeconomic elements influence our lives in multiple ways, including longevity. Quite simply, as socio-economic status decreases, so does life expectancy. Higher education comes into play as well. Those with a bachelor degree or higher have an increased life expectancy as compared to those with lower education levels. And did you know this? Married people have lower mortality rates that those who were never married, are divorced, or are widowed. (Guess who tracks this? Insurance agents!)     When we live is a critical factor as well. Thanks to medical advances, we're better off living today than if we had lived 50 years ago. Imagine what scientists will be saying in another 50 years!
Where, then, might we have some control? Historically, social or lifestyle factors that affect mortality are up to us. They include an unhealthy diet, inadequate exercise, smoking, excessive use of alcohol, risky behaviors, and lack of food, workplace, and motor vehicle safety. Stress has been added to this list, and obesity has recently been identified as one of the most influential lifestyle factors.    Here's another interesting addition. A study of residents of Okinawa, Japan, who are among the oldest living people in the world, concluded that strong family ties are a primary longevity factor. So, take your pick. We can certainly influence our longevity through our lifestyle choices.
One article I read suggested having a "longevity plan." Now there's a new idea. So, here's my personal menu. I want to be informed so that I can make the smartest possible decisions about how I live my life. It starts with, yes, diet and exercise and taking care of my health. Next, for me, is attitude. I want to live as positively, peacefully, and lovingly as possible. I want to make life choices that bring me meaning and happiness, ones that are high in learning and low in stress. And, lastly and most importantly, I want to form loving, caring relationships and surround myself with interesting and caring people. I think I'll settle for this as my longevity plan.
How about you? What are the building blocks of your strategy for living life meaningfully – and long? Do you have a longevity plan?