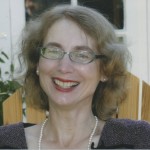 Editor's note: Part one of two. Part two will be published Friday, July 4.
A TANNING FAMILY AND A FAMILY THAT SOLD JEWELRY AND POSTCARDS are the subjects of "Making a Living on First Street: F.J. Stumm and Ansley K. Salz," an exhibit currently showing at the Benicia State Capitol Building. The Stumms, father and son, also are the subject of an exhibit now on display at the Benicia Historical Museum. In addition, Bookshop Benicia — the current occupant of the Stumm shop — is displaying a collection of historical images of the Stumm shop; and Dr. Jim Lessenger and Bob Kvasnicka recently recounted the Stumms' history in the excellent article, "In Benicia, and Chronicling the West," published in May by The Benicia Herald.
This is the story behind the Salz family's tannery that came to Benicia, grew into a huge industry in a complex of large buildings, then vanished completely, leaving not a trace.
* * *
AT THE TURN OF THE 20TH CENTURY ON FIRST STREET IN BENICIA, where F.J. Stumm owned one of the finest jewelry stores West of the Rockies, a few blocks south, Kullman-Salz operated the largest leather tannery on the Pacific Coast.
The roots of the Kullman-Salz tannery date back to before the January 23, 1837 birth of a man named Charles Wagner in Wurtemberg, Germany. Charles's father, grandfather and great-grandfather had all worked in the tannery business in Wurtemberg. When Charles was 15, he left school to enter the business himself.
In 1856, when Charles was 19, he and his brother Jacob C. came to California in search of gold. Not finding much of it, the two settled in Stockton and built a tannery later called the Wagner Brothers Tannery.
Jacob C. retired in 1869 and was replaced in the partnership by Moses Kullman, who had come from Germany in 1853 when he was 20 years old. He'd settled in Stockton and opened a cigar shop, but in 1869 he sold the shop to join Wagner. The name of the company changed to Kullman Wagner & Co.
In 1870, Herman Kullman, Moses's brother, was added as a partner. Then in 1874 Jacob Salz, who was married to a niece of the Kullman brothers, purchased an interest.
Some background: Moses and Herman had a sister named Babette. Babette married a Mr. Hart and had several children. One daughter married Jacob Salz and one son was named Charles.
Also in 1874, Moses began representing the firm in San Francisco, where he was "very much esteemed as an upright and energetic business man as well as a genial and popular member of society."
By November 1878, the 45-year-old Moses was engaged to Sarah Kallisher, a Stockton girl, and was to be married within the week when he shot himself in the heart in a rooming house. As to why, the San Francisco papers reported there was a woman who claimed she "would have made his life intolerable" if he married Sarah.
Moses left behind five sealed envelopes, one each for his fiancée, his brother Herman, his other partner Jacob Salz, his nephew Charles Hart and a friend.
In the letter to his brother, Moses wrote:
"It is terrible to be compelled to inflict such pain on you, but it was impossible to prevent same. When a person cannot eat or sleep, as has been the case with me for a number of days past, you can easily imagine that life has no charm for me. Sarah, as well as the entire Kallisher family, I feel extremely sorry for, and hope you will do your utmost to console them."
In his will, Moses left half of his interest in the Stockton tannery to his brother Herman and half to nephew Charles Hart.
In 1881, the same year Stumm moved to Benicia, Kullman, Salz and Hart (without Wagner) purchased the Benicia Tannery from P. Danforth & Co. Herman became president of the company. The Stockton tannery remained in operation (without Kullman, Salz and Hart), and was later renamed the Pacific Tannery.
At the time, Benicia tannery buildings lined the west side of lower First Street. Over the next 10 years, tannery structures would cover the east side of First Street as well. Buildings would reach five stories in height and covered walkways would loom over streets, including First Street, linking many of the buildings. A Stumm postcard of the Benicia tannery complex, mailed in 1911 by a tannery employee, is included in the new Capitol Building exhibit.
By the early 20th century, Benicia would be producing one third of all the leather produced in California. In 1903 Benicia tanneries producing this leather included:
1. The Kullman-Salz Benicia Tannery, which employed about 200 men and handled 800 sides of leather per day, and 4,000 to 5,600 sides per week;
2. The Pioneer Tannery, owned by McKay and Chisholm on the west side of town, which employed 70 men and handled 2,000 sides per week; and
3. The W.F. Shaw tannery, which employed 25 men.
While in Benicia, the Kullman-Salz Company would grow to have tanneries in San Francisco and Santa Cruz and offices in San Francisco, Chicago and New York.
A quick tutorial on tanning
Raw hides, or skins, will stiffen and become inflexible when dry and will "putrify" (i.e. turn into a gross mess) when they become wet. To get a stable material like leather — that can be turned into shoe soles or harnesses, purses, belts, luggage and wallets — the raw hide must be taken from the body of an animal while it is still warm, then tanned.
At the Kullman-Salz Benicia Tannery — which tanned with "tannin," a vegetable compound from the bark of tanoak trees — the first step in the process was to get wagonloads of green tanoak bark from Humboldt County trees. After the bark had dried, it was shredded, then placed to soak — like tea leaves making tea — in large vats, also called tanning pits.
Meanwhile, raw cow hides were acquired and cured in a salt bath to prevent bacterial growth during the tanning process.
Next, beam house operations began. The beam house contained the tanning pits and was where the actual tanning took place. Before the hides were placed in the tanning pits, though, preliminary work would be done. Often this would include "scudding," which is the removal of hair from the hides. The hides were then stretched on frames and soaked in the tanning pits for several weeks.
When removed from the tanning pits, the leather would be left to dry. Vegetable leather could take several months to dry. (Leather tanned with chromium — a mineral used in place of tannin in many modern factories — can dry in a little more than a day.)
Supposedly the water and tan bark available in California were of a superior quality that, in turn, produced a superior leather. Benicia tannery leather was known as the "celebrated 'Monarch of the Oaks'" leather, with a trademark consisting of a bear and some oak leaves. For a clue as to its importance to the city, in the early 1900s Benicia's semi-professional baseball team was known as Monarch of Oaks.
Donnell Rubay is a Benicia resident and the author of the Benicia-based novel, "Emma and the Oyster Pirate," and "The Rogue and the Little Lady: The Romance of Anita Loos and Wilson Mizner."