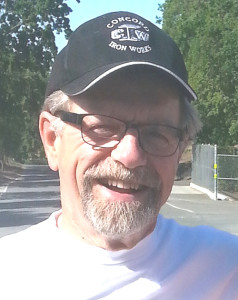 I'll be the first (or last) to admit it, but there's an unknown mystique and a magic to it. Of all the poems I've written since the early 1970s, and that could easily be a few thousand, I've only written maybe these 16 songs and all but one or two are up on Youtube.com. They fall into categories:
Work Related
1. Can't Find The Pharaoh
(Quarry Song/Rooms & Brooms)
2. Dogfood Commercial
3. Life's Just a John Prine Song
4. Laid Off American Man
Relationship or Family
5. Buy the Farm
6. I Buy Jam
7. Colitis Blue
8. Two Right Shoes
9. The Oolong Song
10. I've Been Better & I've Been Worse
11. Daddy was a Hard Drive
12. You are the Song
Community
13. The Box Top Shop
14. East Benicia Jail Song
15. Methane Jane
Places
16. Bodega Bay Song
In retrospect they were all a Hoot to write, and they all began with a circumstance. Somehow you live through it, and in no time at all, the writer inside has to capture the bizarre or tragic or currently-evolving in words, probably to understand what the hell is currently happening.
Mine all begin with flowing text as if they were poems, but then as they develop, along comes the multiple verses, the chorus or refrain, and the melody, whether upbeat, sad, funny, or hilarious.
I don't know a thing about music or musical notes, and I play NO instruments, but I like to sing, so by singing these songs, I relive the experience, and sometimes entertain others at Open Mics, or at the Rellik Tavern in Benicia at Benicia Literary Arts events or wherever. Hence the adjective, "A Cappella" in this column's title.
In the course of early evolution, I was a member of the Northern California Songwriters Association (see their website: www.westcoastsongwriters.org ), I attended their seminars down the Peninsula and took songwriting classes from Bay Area notables Steve Seskin and Andre Pessis. An early version of "Laid Off American Man" was recorded in Kevin Harris' studio in Hercules, California. Singing a song six to eight times to record it flawlessly in a studio setting is no easy picnic.
In 2005, I was invited by Martha Cinader to be Featured Artist at her and husband Tony's "Listen & Be Heard Poetry Cafe" on Marin Street in Vallejo. I asked my friend and Vallejo activist, the late Ursula Morgan Kane to videotape 12 songs that night, and later in Walnut Creek I found a shop to convert it to the DVD shown below. Friends Thea Ruoho of Berkeley-Oakland and poet-artist Tom Stanton of Benicia uploaded them in time to Youtube.
Have a listen. Just put the title and "Peter Bray" into the Search window at Youtube.com. Enjoy!
Peter Bray lives, works, writes (and sometimes sings), in Benicia and has written this column since 2008.