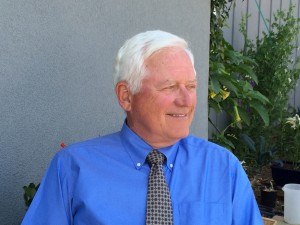 A recent guest column by Dennis Lowry referenced the following article that I posted on social media two days after the Dec. 19 meeting at which the City Council voted 4-1 to allow cannabis businesses– exclusive of downtown and the Southhampton Shopping Center. I want to thank Mr. Lowry for his kind words about my willingness to explain my vote. Since he has referenced part of my reasoning, I thought it best to print the entire piece here as well. The following was posted on "Benicia Happenings" and Nextdoor on Dec. 21:
There were a number of questions raised at the Council meeting Dec. 19, and in social media, that did not get the answers that they deserved. There was nearly four hours of public testimony Tuesday that, had all the answers been given (as they should have been) would have stretched the meeting even further into the Wednesday morning– the council adjourned at 1:20 a.m.– but that is not a reason that legitimate questions should not have been addressed, and I will attempt to do so now.
These are only my responses, and don't reflect the views of other councilmembers or official city policy.
The staff report listed a revenue estimate from the city consultant (HDL) which used various assumptions about the number of businesses that could reasonably be expected to operate, and how much tax revenue they might produce under various tax rates. Those assumption were based on their experience and knowledge working with and reviewing other cities experiences; but there should have been more explanation in the staff report about how those assumptions were arrived at. I have asked the city manager to have HDL provide more background to support their estimates, and will post it here when it is received. Given the holiday break, it will likely be after the New Year before this additional information becomes available.
As to expenses, it is my clear understanding– and I should have asked the city manager to confirm– that it is  the intent of the city that ALL licensing, registration, security and inspection costs will be borne by the applicant/business. These issues  will be addressed in greater detail at the February meetings when we take up the implementing regulations.  As to extra costs to the Police Department, I should have asked Chief Upson this question. However, earlier this week the chief responded to this question in writing. "We would continue to focus our efforts primarily on the black market.  We would however take a similar approach as we take with tobacco and alcohol (in partnership with public health) in regards to compliance checks, shoulder taps, stings, advertising compliance and education."     That does not imply a need for extra resources, but I will re-confirm this with the chief at the next meeting.
Another issue raised is that of the conflict between state and federal law. It is true that federal law continues to classify marijuana as a Schedule 1 drug, on par with heroin and methamphetamine, and for which there is "no known medical benefit" (which is clearly counter-factual), but still it remains the case. During the Obama administration, the government took the position that states that have legalized marijuana, and were following their own rules, would not be pursued by the federal government. This was memorialized in the Rohrabacher/Farr amendment;  "no funds made available in this Act to the Department of Justice may be used to prevent any state from implementing their own law authorizing the use, distribution, possession or cultivation of medical marijuana." This was re-confirmed by President Trump on May 5. It is well known that Attorney General Sessions opposes marijuana in any form, and has said "good people don't smoke marijuana." He tried to have this amendment deleted earlier this year, but was turned down by the Republican-led House. It is, of course, possible that he will try again to remove this budget amendment. However, with 64 percent of the country now supporting the decriminalization of marijuana, according to an October Gallup poll, there may not be enough congressional support to do so. But the risk is not zero.
As to the argument that the 63 percent support for Proposition 64 from Benicia voters did not specifically mean support for dispensaries in Benicia, that is true enough. This was a statewide proposition that asked if cannabis should be legalized for adult use. The city survey, however, did ask clearly whether respondents supported dispensaries, both downtown and citywide. 37 percent of the respondents wanted no dispensaries anywhere, while 63 percent supported either both medical and recreational dispensaries (51 percent) or medical only (12 percent). 37 percent opposition, while significant, does not represent a majority of those responding.
To the person seeking the source for the claim that opioid deaths have decreased in states that have legalized marijuana, here it is: https://drugabuse.com/legalizing-marijuana-decreases-fatal-opiate-overdoses/
Finally, someone asked for the source documenting the reduction in cannabis use by youth in Colorado after legalization. Here it is: https://www.washingtonpost.com/news/wonk/wp/2017/12/11/following-marijuana-legalization-teen-drug-use-is-down-in-colorado/?utm_term=.9a54bd229bdf
Regardless of your position on this issue, or your feelings on the council's action, I truly appreciate your interest and willingness to become an active and involved citizen.
Steve Young is vice mayor of Benicia.