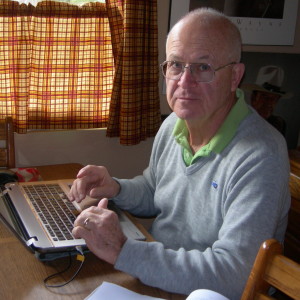 Tears stain the pillow,
Turning oak to weeping willow.
They were years in the making.
Drops flowed from mind aching.
Thoughts held fast.
Thoughts not to last.
Hidden from the light,
In depths of night.
James Garrett is a lifelong resident of Benicia and a former teacher at Benicia High School. He is the author of the following novels: "Benicia and Letters of Love," "The Mansion Stories," "Chief Salt," and "One Great Season, 9-0!" He also compiled a three-volume work titled "The Golden Era: Benicia High School Football, The 1948 through 1960 Seasons, "A" History with Comments."
He can be contacted at jgstoriesnpoetry@aol.com.