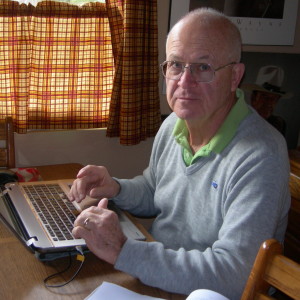 It's changed now, that street we knew.
Gone are the ones we knew there too.
The walks we took at the end of the day.
Quiet words that we used to say.
Holding hands as through windows we peered,
At the puppies on wobbly legs as they reared.
A myriad of shiny glass to browse.
The thoughts their glowing scenes would arouse.
Our son a comfort by our side,
Or fondled in arms when wanting a ride.
The fog would creep down the street,
Approaching us then, "on padded feet".
The cool wisps gently touching our noses,
Gave color to cheeks like young pink roses.
The street is gone, replaced by new.
Left only for our minds to view.
James Garrett is a lifelong resident of Benicia and a former teacher at Benicia High School. He can be contacted at jgstoriesnpoetry@aol.com.