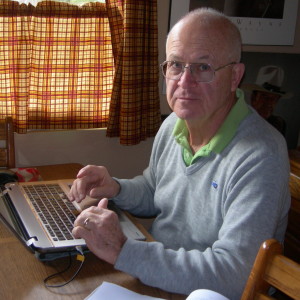 I saw my father,
Again last night.
He appeared to me,
When I turned on the light.
I looked in the mirror,
And saw his face.
The same as mine,
Same hair, same eyes, yes, same face.
The tree to the acorn,
The acorn to the tree.
Son of his,
Came to be.
I understand some of it now,
Life learned with age.
The lines on his face,
Life's book, each a page.
I've lived past his time now,
Hopefully done well.
What's gained, what's lost,
Only time will tell.
Passed to my son,
The best I could.
Gave the best I had,
As all people should.
He passes to his,
Stories and times.
Sharing forever,
More than simple rhymes.