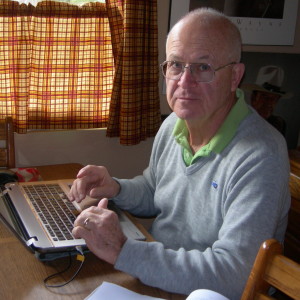 There's thirty years in that footlocker—
All of them as a Marine.
It holds a life of pride
And tells of places seen.
There's a shell casing
Filled with smooth black sand
From a bloody fight
On a small Pacific island.
He had lied of his age
Short months before
To become a Marine
And fight in the war.
A blouse folded neat,
With stripes that he earned.
Then he taught the young
The skills that he learned.
Two gloves from Korea,
Lying together, left and right,
Saved his hands at Chosin
As he marched through the night.
One more war was his to see.
Once more he freely went.
Once more to stand the line
And show what honor meant.
The last trip home
With brothers in green.
No band was heard,
No banners seen.