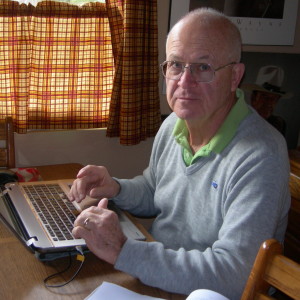 Little deaths,
The children leave.
Little deaths,
Alone I grieve.
One like a daughter,
One like a son.
Graduation arrives,
Off they run.
Each came,
Both Jacks and Jills,
Young and full,
Both ache and thrills.
With them goes
A piece of your heart,
Though you know
That you must part.
It can't be seen,
But it's gone just the same.
Like a scent on the wind
You know, but can't name.
Yet, time goes on,
And move they must.
You hope they question.
You hope they trust.
Paper in hand
They cross the stage.
With each year
You know you age.
Some pass by,
You know you've lost.
Some shed tears,
You know the cost.
Some will remember,
And come back to see.
To tell of themselves,
And talk about "we".
Some I'll see,
At work, or play.
A laugh we'll share,
A word we'll say.
Then pass again,
A smile on my heart.
Proud to know
I've done my part.
I'll be with them,
Near or far,
As they move through life,
And chase their star.
As long as they remember,
Remember my name.
Will they remember?
Remember my name?