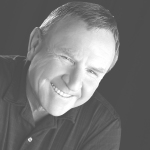 THE CALIFORNIA ASSOCIATION OF REALTORS RELEASED more information on June home sales activity last week. Distressed sales activity — homes that sold through the bank-owned process or through a short sale — actually went up a little, from 7.4 percent in May to 7.6 percent in June.
Most counties in the state reflected declining numbers of distressed sales activity, though some counties hit hardest by the housing downturn saw sharply increased percentages of distressed sales.
With one month worth of data it is impossible to come to any conclusions as to why numerous areas saw a spike of distressed activity in June. Given that home values continue to improve in all areas of the state and sales activity remains quite strong, it is unlikely this is any indicator of something worse to come.
Solano was one county that reflected a fairly sharp increase in the percentage of distressed home sales rising from 9 percent of all home sales activity to 21 percent of activity.
A couple of weeks ago I wrote about the feverish rate of home sales in Solano County. The spike in distressed sales would not seem to be the result of folks losing faith in the market as much as inventories of distressed properties finally making it to the market.
Interestingly, in the same report CAR released survey results of their 70 associations on questions related to days on the market and the percentage that homes sold for above and below asking price. On average, Realtors reported transactions closing above the asking price sold for 11 percent more than the asking price of the property. That's pretty significant, especially when you think about the average selling price for homes in California.
Overall, 33 percent of homes sold over the asking price in June, 24 percent sold at the asking price and 43 percent sold below the asking price.
Realtors I talk to are generally happy with the pace of the market, meaning sales are brisk and activity is good. But the persistent lack inventory continues to be a significant frustration. Quality properties that are priced correctly are typically sold in a week or less, and most often will have multiple offers with several buyers desperately trying to get their offer accepted. Buyers are doing anything they can to win over sellers and get their offer accepted.
But just because this is a reasonably good seller's market does not mean you can get greedy and ask for the moon when listing your property for sale. The Multiple Listing Service is littered with homes that have been on the market for months with no activity. In many cases these sellers are sitting on homes that receive very little interest and are rarely even shown to buyers.
You can look at a list of homes for sale and see a steep dropoff in the number of homes available between six and 30 days. Typically the homes that have been on the market longest are properties that will not sell without steep reductions in price to garner any interest from buyers.
Overall the real estate market continues to perform well. Interest rates remain pretty low and buyer activity remains very strong.
Guy Benjamin (CAL BRE License #01014834, NMLS 887909) writes a weekly column for The Herald, offering general information on real estate matters. As it is impossible to address all possibilities and variations, he will try to answer individual questions by readers who contact him at 707-246-0949 or guyb@fairwaymc.com.