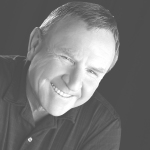 INTERTHINX, A LEADING PROVIDER of risk-prevention services for the mortgage industry, released its annual Mortgage Fraud Risk Report last week and the results for 2014 show that mortgage fraud is generally declining in most markets. Florida jumped ahead of California as the number one state for mortgage fraud.
The indices used in the report are calibrated so that 100 represents a nominal baseline for historical averages of different types of mortgage fraud. In 2014 the national level of mortgage fraud dropped four points, to 100 — that's the good news. The bad news is that Florida came in at 122, and even though California dropped 15 percent, it was still at the number-two spot with an index of 120.
The report looks at the overall risk for mortgage fraud as well as four categories of fraud: property valuation, identity theft, occupancy, and employment/income. The primary risk for fraud in most areas is valuation fraud, with occupancy coming in a close second.
Valuation fraud occurs when property valuations are purposely inflated to create false equity, which is then extracted by a number of means. I have to shake my head a little when I see this, as I can't understand how someone could get away with this in the hyper-regulated environment that mortgage companies live in today. I guess the bottom line is that there will always be people who try to game the system no matter how tight the controls.
Occupancy fraud occurs when an investor buys or refinances a property and claims to live in the property to obtain more favorable financing. This is another area where I have to say, people must be stupid. As a loan officer, I can usually see occupant fraud very early in the process. I can't imagine how somebody could get away with this in today's information-rich environment. In the average set of loan papers there are no less than three documents that clearly identify this as a felony.
All of the top 10 markets for fraud have soft or declining markets, except California. Not surprisingly, valuation fraud is the top fraud perpetrated in all of the top 10 states — again, except California, where occupancy fraud is the top mortgage fraud.
Metro areas that are still feeling the pain from the housing crisis and experiencing high levels of foreclosure activity have correspondingly high levels of valuation fraud. This is definitely the case in Florida, with the Tampa-St. Petersburg-Clearwater metro area reaching an index of 178, and Miami-Ft. Lauderdale-Pompano Beach at 184. Nationally the fraud rate index for valuation fraud rose 17 percent last year, to 123.
Occupancy fraud fell slightly nationally to 132. Though California leads the nation in occupancy fraud, many areas are dropping sharply as home values go up and investor activity slows down. The San Francisco-Oakland-Fremont metro area dropped 22.6 percent to an index of 144 — still high but dropping. Notably, Sacramento-Arden-Arcade-Roseville, in fairly close proximity, rose 3.6 percent, to 173.
Employment/income fraud continues to decline as lenders beef up their verification systems. On a national level the index dropped 23.5 percent to 65.
Also on a national level, identity fraud dropped 11 percent last year, to 92. When most people think of identity theft they think of personal identity theft. This occurs when someone is either trying to hide their identity to hide who is perpetrating the crime or to obtain a favorable profile for lending purposes. Professional identity theft is when crooks steal the credentials of Realtors, appraisers or other industry participants to carry out the fraud scheme under the guise of a real, licensed professional. Professional identity theft can be a huge problem for the professional whose identity is stolen.
Guy Benjamin (CAL BRE License #01014834, NMLS 887909) writes a weekly column for The Herald, offering general information on real estate matters. As it is impossible to address all possibilities and variations, he will try to answer individual questions by readers who contact him at 707-246-0949 or guyb@fairwaymc.com.