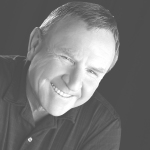 The June home sales report of the California Association of Realtors was released last week and home sales in California — and particularly in Solano County — continue to sizzle.
June marked the first double-digit improvement in the number of single-family homes sold since May 2012. Statewide, the number of homes sold topped 400,000 for the third straight month.
Home values are also on the rise, posting a year-over-year improvement of 7 percent; statewide values have climbed back to levels not seen since November 2007, with a median sales price in June of $489,560. The median sales price is the point where half the homes sold for more and half sold for less.
Inventory levels remain a concern, as the available supply of homes dipped again in June to just a 3.3 month supply of homes listed for sale.
"The housing market remained solid in June as the economy continued to pick up steam following a lackluster first quarter," CAR Vice President and Chief Economist Leslie Appleton-Young said.
"Overall, market fundamentals appear strong, and should provide some support for the market to stay above last year's level in the upcoming quarter. Housing supply, however, is one variable that remains a concern and could have an adverse effect on the market if the inventory constraints do not improve."   
Some areas of the state, particularly the San Francisco Bay Area, are experiencing heightened activity and rising home prices because of low inventories creating multiple offer situations. Solano County, with the lowest median sales price, continues to experience double-digit growth.
Solano — with a median home value of just $359,930 — was up 12.3 percent from a year ago, while home sales activity was up 31.2 percent compared to a year ago.
I have seen several reports recently that rated Solano County as one of the hottest markets in the Nation based on homebuyers online search activity from different online search venues. It is not hard to understand why when you compare values in Solano to neighboring Central Contra Costa, where the median home value in June was $839,910.
Guy Benjamin (CAL BRE License #01014834, NMLS 887909) writes a weekly column for The Herald, offering general information on real estate matters. As it is impossible to address all possibilities and variations, he will try to answer individual questions by readers who contact him at 707-246-0949 or guyb@fairwaymc.com.