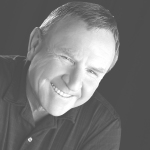 CREDIT SCORES ARE INCREASINGLY BEING USED by numerous industries to evaluate risk. A damaged credit score can result in higher insurance premiums and increased borrowing costs — and it can even cost you that opportunity for your dream job.
In real estate finance, your credit score can save you thousands of dollars over the life of your loan. Loans are priced based on risk — the lower your credit score, the higher your perceived risk, and so the higher your rate. Borrowers with excellent credit — above 800 — can pay as much as a full percentage less than borrowers with low scores — those below 640.
Given the value and importance of credit scores, it surprises me how few people actively monitor their credit reports to insure the reports' accuracy and to protect their good scores.
I frequently encounter borrowers who are surprised to find collection actions and other problems in their credit files when they come in to talk with me about a home loan. These borrowers usually have no idea that their credit is being damaged, nor how severe the damage can be from one unpaid collection account or a couple of misreported late payments. I have seen credit score improvements by as much as 100 points simply from correcting a seemingly minor error in a borrower's report.
It really is easy to monitor your own credit and it doesn't cost anything more than a few minutes of time. And if you do spot a problem, the process is easy to notify credit bureaus of the error and dispute the inaccurate information.
Start with a website sponsored by the three major credit bureaus, Transunion, Equifax and Experian. The site was set up specifically to comply with federal law that states consumers are entitled to a free credit report annually. Per law, consumers can retrieve their credit file from each bureau free of charge and without any strings attached.
The one official site where you can do this is www.annual creditreport.com. There are numerous other websites that offer free credit reports, but they come with strings attached and solicitations for services that may not be needed by most consumers. You have gone to the wrong site if you are asked for money or offered any other services, such as credit monitoring, for a fee.
Since consumers have the right to examine their report annually from each bureau, and since there are three major bureaus, it is possible to have a free look at your credit three times per year, simply by retrieving the information from a different bureau every four months.
When a consumer pulls a report from www.annualcredit report.com they are given an electronic copy of the report to review before leaving the site. If you come across some negative information, the site allows you to file an electronic dispute as well as upload any supporting documents. The whole process takes less than 10 minutes — and if there is more than one account to be disputed, the site walks you through the process as many times as necessary.
Once a dispute is filed, the bureau has 30 days to investigate the account and determine if the information being reported is accurate. Usually this involves reaching out to the creditor with a request that they substantiate the information. If the debt cannot be substantiated, the bureau is required to remove the erroneous information from the consumer's credit file.
I always recommend to my clients that they take a look at their credit three times per year to ensure it is being reported accurately. This is all the more important if you are planning a major purchase, such as a car or a home, in the near future.
A little bit of planning and research can save thousands — or even be the difference between success and failure in that major purchase.
Guy Benjamin (CAL BRE License #01014834, NMLS 887909) writes a weekly column for The Herald, offering general information on real estate matters. As it is impossible to address all possibilities and variations, he will try to answer individual questions by readers who contact him at 707-246-0949 or guyb@fairwaymc.com.