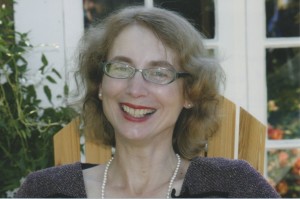 Our City Council appears poised to allow the zoning of cannabis retail outlets in Benicia.
The thinking appears to be—really, what is the difference if someone wants to have a smoke rather than a beer? And, of course, why not embrace cannabis and garner those tax dollars?
My concerns about the sale of cannabis are several. In particular, I do not believe the product has sufficiently left behind its perhaps less than stellar reputation which, even if that reputation is unfair, can scare people away from cannabis shops. Consequently, if such shops are placed in our downtown, people who might otherwise visit, could choose to avoid the area.
While researching the new cannabis laws, however, I discovered a serious—in my view–potential danger of cannabis sales that appears to have been overlooked in all the cheerleading over State legality: the growing presence of cannabis edibles.
Commercial edibles are particularly disturbing because they are so new that, not only are the long term impacts of their availability virtually unknown, often they are not even included in the conversation. On Oct. 9, for example, Mayor Patterson sent out a thoughtful and informative E-Alert discussing cannabis in Benicia. Included as part of this message were emails from various residents. While I agree with much that was stated in that E-Alert and the included emails, I found no mention of edibles, specifically, and the unique dangers they can present.
The sale of edibles broadens the user group from those wishing the occasional smoke to those who enjoy cookies, candies and sodas—a much larger group. Unlike smokers and drinkers, everyone in this group will experience a delay in feeling the affects of ingestion, which can lead to overconsumption. Further this group has the potential of including unintentional users including children.
Taking the advice of Councilman Schwartzman– as reported in an article in the Benicia Herald– I have read "Marijuana Goes Main Street" by Bruce Barcott. This book was quite informative and I thank Councilman Schwartzman for suggesting it. Much of my information on edibles comes from this book.
From the information I have obtained, it appears there are at least four main types of cannabis ingestion. The first is smoking/vaping the product. The second is via edibles; the third is a tincture placed under the tongue and the forth would be in pill form.
When smoking cannabis, its affects manifest quite quickly. Therefore, the smoker can tell relatively easily how much he has ingested and the affect it will have on him making it easier to know when to stop ingesting. This effect is known as self–titration and also happens with alcohol consumption. Self-titration is particularly important today since the THC in pot has risen from 2 to 3 percent in the 1970's to 18 to 22 percent today.i
The second type of cannabis ingestion is via the consumption of edibles. In addition to their tasty nature edibles have become popular because some people would rather not smoke. It should be noted here, however, that if edibles are not available, there are the third and fourth ways to ingest—as a tincture placed under the tongueii or in pill form.iii
Commercial cannabis edibles are fascinating products. Because they have only recently come into existence and, therefore, into our consciousness, however, their impact on us as a society has not yet been fully realized.
Edibles can be in many forms—homemade brownies are oh so yesterday. From cakes, cookies, shakes, small candies and candy bars to sodas as described in "Marijuana Goes Main Street." The growing importance, and variety of, edibles is further illustrated in material distributed by Mayor Patterson during her report at the Oct. 3 Council meeting about her recent trip to Denver. That material includes a page on "The Green Solution," a "Marijuana Infused Product Center." The Green Solution has "a full edibles kitchen with automated systems for carbonated drink, hard candies, chocolates, gummies, caramels, truffles and baked goods production."iv
With edibles, THC levels can increase to phenomenal levels. While the state of Colorado, for example, considered a "serving size" to contain 10 milligrams of THC, a single cookie—if packaged individually—could contain 100 milligrams, the maximum allowable in a single package. And, as author Barcott says: "Who looks at a single cookie and thinks, Ten servings? Nobody, that's who."v
A related problem is that even if a box of cookies, or a bag of candies, contained the 100 milligrams maximum, it can be easy to eat several cookies or small candies at a single sitting. Couple this with the fact that the eater may be trying to get pain relief, or high, and not be feeling any affect so may be tempted to keep eating. Unlike smoked cannabis, edibles do not impact an individual until they are digested—perhaps thirty or forty-five minutes after they are ingested. Consequently the self-titration that occurs with pot-smoking and alcohol drinking does not occur as quickly. Therefore, a person could keep eating, waiting for a high, until they have consumed dangerous levels of THC.
I will continue this discussion in Part II of this column.
i. Barcott, Bruce Marijuana Goes Main Street, Special Time Edition (2017) p. 81.
ii. Marijuana Goes Main Street p. 83.
iii. "Denver Here We Come!" Rail-Volution Conference in Denver September 17-20, presented by Mayor Elizabeth Patterson at the October 3 Benicia City Council meeting, p. 20.
iv. "The Green Solution Marijuana Infused Product Center" in "Denver Here We Come!" p. 12.
v. Marijuana Goes Main Street, p. 81.
Donnell Rubay is a Benicia resident. She has a degree in economics from the University of California-Berkeley.