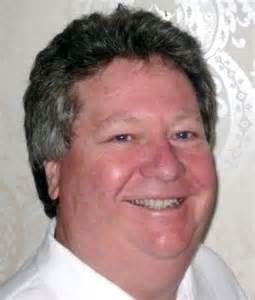 It seems hard to believe that, "The Godfather," considered to be one of the "best" movies ever made, was originally released 45 years ago this past week. Trying to determine the "best" movie is a fool's errand, as there would be no winning that argument. I will say this though: "The Godfather Part I and II" represent my two all-time favorite movies, and that is an argument I cannot lose.
To movie purists, "The Godfather's" numerous errors and technical issues will prevent it from being deemed a "best." However, to "Godfather" fans, such as myself, that is actually part of the cinematic charm of the movie, which is still a classic. And to the American Film Institute, it is the second best movie of all time ("Citizen Kane" is No. 1).
Recently I took advantage of the rare opportunity to see the movie once again on the big screen and enjoyed it just as much as I did 45 years ago. Looking back at the movie, I thought it might be of interest to share some perhaps forgotten trivia and anecdotes.
Before doing so we need to set the scene of the day: The book was a bestseller, and a movie was inevitable. Paramount owned the rights but was in financial distress. The studio wanted to make a low-budget gangster movie, knowing the audience would be both large and eager. Thus, the stage was set for a battle between the producers and the perfectionist; Francis Ford Coppola, who was not known at the time as a director (He had recently won a writing Oscar for "Patton").
Coppola's vision of the movie was at odds with the producer's desires, and many battles were fought during production. Fortunately, Coppola prevailed.
The most sought after role in Hollywood at the time was for the title role. Some of the people considered were: Ernest Borgnine, Anthony Quinn, Raf Vallone, Richard Conte (later cast as Barzini), John Marley (Waltz), Carlo Ponti, George C. Scott and many more.
Some of the big names that actively lobbied for the role were Frank Sinatra and Danny Thomas.
One of the biggest battles was over Coppola's desire to go with Marlon Brando in the lead role. The producers were adamant: "Anyone but him." After many heated discussions, the producers demanded that Brando do a screen test. Coppola, without consulting Brando, agreed.
Coppola's next move was brilliant. He went to Brando's house, accompanied by a cameraman and small crew, under the pretext of discussing various aspects of the character. He asked Brando how he would play the Don. Brando went into character, with the camera rolling he stuffed the Kleenex in his jowls and read some lines. The film shot that day became the "screen test" many people believe Brando willingly made. The result stunned the producers and sealed the deal.
The next most desirable role was Michael. Those who tested included: Pacino, David Carradine, Dean Stockwell, Martin Sheen, James Caan and Robert De Niro.
Authenticity was a high priority for Coppola, who decreed; all actors playing Italians (or those of Italian heritage), would be of Italian blood.
As described in the book by Mario Puzo: Michael had a "cold chilling anger that was not externalized in any gesture or change in voice. It was a coldness that came off of him like death."
Al Pacino was favored by Coppola because "he looks like Michael should look."
Coppola's casting was brilliant. The two movies featured many little known but future Academy Award winners or other highly acclaimed actors: De Niro, Pacino, John Cazale, James Caan, Robert Duvall, Abe Vigoda and Diane Keaton.
Perhaps the best known actors (after Brando) were Richard Castellano (Clemenza) and John Marley (Waltz). Both had just been nominated for Oscars in supporting roles: Marley for "Love Story" and Castellano for "Lovers and Other Strangers."
Even for the lesser known roles, those selected, just seemed to fit, or were cast for other reasons:
* Morgana King (Mama Corleone) – Was a Grammy-winning jazz singer who was perhaps more popular in Italy than in the states. Her vocal skills were used in a small singing role during the wedding.
* Lenny Montana (Luca Brazi) – A retired professional wrestler who Coppola spotted during the filming of a street scene. The muffed lines were real, but were kept in because, well it worked.
* Salvatore Corsitto (Bonasera, the undertaker) – Another non-professional actor that Coppola used. His speaking manners were his own, his nervousness was real and his performance perfectly conveyed Coppola's vision.
* Talia Shire (Connie) – Fearing he would be fired Coppola hired his sister for the role. He later explained: "I wanted to make sure someone in the family made a little money."
* Carmine Coppola – Francis honored his father, a well-known television musical director, by using him for several aspects of the movie. He is the piano player, playing a song he wrote, during the "on the mattresses" montage. He also was the man who organized the band for the wedding scene.
* Robert De Niro impressed Coppola at his screen test, but preferring Pacino, he instead cast De Niro as Paulie Gatto (Vito's driver). In a strange twist, because Pacino accepted the role of Michael, he dropped out of a commitment made for the movie "The Gang that Couldn't Shoot Straight." His role then went to De Niro, who turned down the Paulie Gatto role. As a result of this turn of events, De Niro was able to play young Vito in "The Godfather Part II," which resulted in him winning an Oscar.
"I'm gonna make him an offer he can't refuse." – Used three times in the movie, by three different characters, this line was voted by the American Film Institute as the second all-time greatest movie line.
And frankly my dear, I don't give a damn which line finished first.
Dennis Lund is a mechanical engineer who lived in Benicia for more than 20 years.