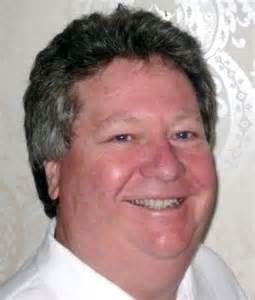 Recent events have demonstrated that Sen. Al Franken is a crude bore with a childish sense of humor. Nothing new there, anyone observing the senator in action has long been aware that the man is out of place in the halls of power. But the current kerfuffle over a 2006 photo showing him pretending to fondle a sleeping Leeann Tweeden, is an example of the "Gotcha" game, one honed by Democrats to a razor sharpness. Now it is coming back to haunt them.
There is a bit of schadenfreude at play here, as it is indeed enjoyable to watch Democrats twist and squirm in the same fashion they have brought upon numerous others. The party that claims to "respect women" has a long history of creating mountains out of molehills, in attempts to destroy the opposition. Turnabout is fair play, or is it?
First, we should mention the photo. Much as I hate to defend this guy, we need to be honest. No, the future senator is not actually touching Ms. Tweeden (you can see a shadow from his right hand in the photo). He is pretending to, as a joke. Of course, it is a very bad joke, one that Bluto may have enacted at Delta House.
Had the senator, been smart, he would have used that as his primary defense. But since he is not, he did not. Instead, he offered a statement, which read in part:
"The first thing I want to do is apologize: to Leeann, to everyone else who was part of that tour, to everyone who has worked for me, to everyone I represent, and to everyone who counts on me to be an ally and supporter and champion of women. I respect women. I don't respect men who don't. And the fact that my own actions have given people a good reason to doubt that makes me feel ashamed."
The apology was well-deserved and one hopes, sincere. It was also long overdue.
Yes, the senator admitted the intention was a joke, but that seemed like a weak after thought, compared to his groveling apology.
Now other women have come forward to defend Franken, which is to be expected: "He may be a creep, but he votes our way." They seem to be saying in a fashion harkening back to Nina Burleigh.
Also ensnared by the 'Gotcha' game is an 'icon of the Senate: John Conyers. His dalliances have long been known (Taxpayer funds were used to pay off his accuser).
Pelosi said of Conyers: "He is entitled to due process."
Yet, Alabama Senate candidate Roy Moore is not? At least he is not, according to the RINOS and Donkeys that are trying to force Moore out. Party before integrity. Morality is out the window, the swamp continues to rise. So it goes.
In reality, the Roy Moore scandal is another "gotcha," the so-called "October Surprise." This is a weapon the voting public has tired of and for good reasons.
The Democrats, may not have created the 'October surprise' (October can be an exceedingly long month), but they use it with an efficiency which escapes Republicans. Some examples:
* The Nov. 5 George Bush DUI charge just prior to the 2000 election.
* The Dan Rather "fake but accurate" Killian documents released on Sept. 8, 2004.
* The Sept. 28, 2006 Mark Foley messaging scandal prior to the midterms.
* The Sept. 17, 2012 Mother Jones-released Mitt Romney "47 percent" tape. The left was so delighted with this one that Chris Mathews named it "quote of the year."
The well-entrenched use of these tactics will never be eliminated.
They can however reach the saturation point, thus diminishing their effectiveness. The Roy Moore charges may indeed be an example of this scenario.
The continued use of such tactics results in several tendencies: circling the wagons (we see this with Franken) or refusal to believe the reports (Judge Moore). A third is a backlash against those participating in false allegations (Dan Rather).
When used efficiently, a candidate is defeated or an office holder eliminated. Facts are secondary to intent: The ends justify the means. So it goes.
The Conyers/Moore/Franken scandals are such surprises that may have run their course. Conyers will fade away and remain an "icon" in the eyes of the deluded. Franken will be slapped on the wrist, then likely re-elected. Democrats have a history of reelecting such men. Barney Frank (MA), Rep. Fred Richmond (NY), Rep. Gerry Studds (MA) and Sen. Edward Kennedy (MA) are all examples of Democrats caught in sexual scandals who went on to win re-election.
Those slapped on the wrist, or cases dropped, include Sen. Daniel Inouye (HI), Rep. Gus Savage (NY) and Rep. Wayne Hays (OH), the latter of whom later resigned.
As the Democrats point their fingers back at Republicans, they will proclaim, "Roy Moore's charges involved minors!"
So did the cases of Gerry Studs, Fred Richmond and Mel Reynolds of Illinois.
Mr. Reynolds was not mentioned (he did not fit into the categories above), and he was convicted and removed from office.
He deserve special recognition though. His cases included allegations pertaining to a 16-year-old and child pornography. Additionally, many other charges were filed against him. All of that though did not prevent Bill Clinton from commuting his sentence.
Nice to have friends like Bill in positions of power isn't it Mel?
As to the fate of Judge Moore, that remains to seen, but if he is elected, then the Democrats should look at themselves and ask: "If we are to proclaim men like Judge Moore, to be unfit for office should we also not make such proclamations against men in our own party?"
Until such time that the Democrats hold their own party members to be accountable for their actions, why should Republicans?
Turnabout is fair play, is it not?
Many say that the high road is the better route and standards should not be lowered to the levels of the opposition.
That certainly is an admirable goal. But in the meantime, it sure is fun watching the Democrats squirm.
Dennis Lund is a mechanical engineer who lived in Benicia for more than 20 years.