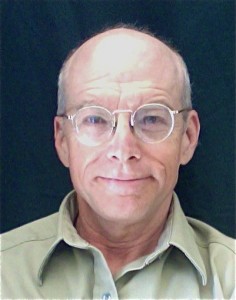 Since posting my editorial on cannabis in the Benicia Herald on Nov. 3, I've had ample opportunity to review many comments both here and on social media sites Nextdoor and Facebook's "Benicia Happenings" group. While many share my view that cannabis shops are no more deleterious to our community than another coffee shop or nail salon, many continue to rail against allowing cannabis shops in Benicia, especially First Street.
Also, since writing my last editorial I've been up to Brookings, Ore. where I confirmed the presence of several recreational cannabis stores – one on the main street of town and another in a small strip mall outside the main town. Both have clean and pleasant-looking storefronts no different than those on our own First Street. There are no signs of smoke, ill odors or disheveled pot heads hanging about – only the comings and goings of patrons no different than any other business.
Also, since last writing, I've discovered that many of my relatively "straight" friends (most over 60) are either medical marijuana users or recreational users. Who knew?
From the outset, my goal in this matter is for our community to be part of the solution and not part of the problem. The problem's been the prohibition on cannabis. From the get-go, the notion of banning a weed that's easier to grow than tomatoes or zucchini squash was a bad idea. The billions of public dollars wasted on law enforcement and incarceration for illegal cannabis production, sale and use is astounding. With passage of Proposition 64, most of us weighed the pros and cons of cannabis consumption vs. the pros and cons of prohibition and determined that, on balance, we're much better off regulating cannabis than prohibiting it.
So here we are – on the verge of another City Council meeting where various parties will argue for and against the wisdom of a city ordinance that allows some level of cannabis production, manufacture and sales in our community.
I've read, with interest, the arguments against dispensaries or other cannabis facilities in town. The vast majority of concerns stem from selected reports describing the ill effects of cannabis on the brain, lungs, driving, youth, etc. These are essentially the same reports and arguments made by those against the Adult Use of Marijuana Act and in favor of prohibition. The cons of cannabis were considered and the voters decided we're still better off regulating it than banning it. These arguments are now irrelevant since the decision to legalize adult use has already been made. We're moving on.
Another argument is thatsStates that lifted the prohibition have seen a spike in cannabis-related problems including overdose (people get sick if they imbibe too much) and increased incidence of cannabis-impaired driving. Well, I imagine that was the case in 1934 when they lifted the prohibition on alcohol. I'll bet there were more drunks on the road and in the drunk tank in the first years after alcohol prohibition was ended. So I expect there will some "growing pains" with the lifting of the cannabis prohibition.
Others believe that the existence of a cannabis shop in town will somehow taint the town's reputation and put our youth at risk. However, when pressed, these folks fail to provide sound rationale. I've tried very hard to understand these concerns and I can only conclude that these views are largely founded on the belief that cannabis is inherently "evil" (worse than other substances) and that cannabis users are "flawed" individuals to be avoided. By that logic, the presence of a cannabis shop will tell the world that Benicia is an immoral town that welcomes ne'er-do-well types, so avoid it. I find these views to be merely prejudiced toward cannabis, and cannabis users generally, with no basis in fact. I believe others fear a visible cannabis store in town will signal to youth that it's OK for adults to use cannabis (like alcohol, tobacco, coffee, opioids and other legally available substances). Well, it is. The presence or absence of a cannabis store in Benicia won't change that.
Finally, there are those that argue for a lengthy and extensive cost "study", a costly vote on the issue, or simply kicking the can down the road until….who knows when? The city and citizenry have already invested way more time and energy on this issue than it merits. We're not inventing the wheel here. We've had the benefit of learning from other states and municipalities both in crafting the state law and the local ordinance. The city staff and Council have done their job. It's time to move on.
It's time to be part of the solution by regulating cannabis use as the law we enacted intended. There are far more pressing issues in Benicia. Creating ways to stifle valuable (and sustainable) cannabis businesses in Benicia isn't one of them.
Craig Snider is a Benicia resident who retired from the US Forest Service in 2014 where he fought forest fires among other things.