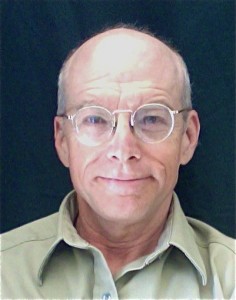 I've been following Benicia's progress toward implementing the 2016 Adult Use of Marijuana Act (Proposition 64).  Californians passed the act with a 57 percent majority, with 42 percent voting against.  In Benicia, it passed with 63 percent of voters in favor.  After decades of debate over the pros and cons of cannabis use, we've finally decided to control, regulate and tax adult use of marijuana and I'm glad for it.  Given the alternative – continued prohibition, with associated crime, drug cartels, illegal grows, environmental degradation, crowded prisons, etc.– it's no wonder seven states have now legalized adult recreational use and another 20 have legalized medical use.  Hopefully this trend will continue since a recent Gallup poll showed 64 percent of Americans support legalization. It's time to put this ugly part of our history behind us and move on.
The Adult Use of Marijuana Act (AUMA) gave cities the option of allowing or prohibiting cannabis businesses.  Cities were given until Jan. 1, 2018, to decide what to do. Cities doing nothing default to the State, which could issue permits for growing, manufacture, sales, etc.  As a result, some cities have banned sales while others (like Benicia) are crafting ordinances to allow cannabis businesses within their borders.
In the greater Bay Area; Emeryville, Santa Cruz and Santa Cruz County have approved adult use dispensary ordinances and Alameda, Hayward, San Leandro, Fairfax and Santa Rosa have approved– or are in the process of approving– cannabis businesses. The city of El Cerrito approved adult use dispensaries, but limited them to the commercial strip along San Pablo Avenue. Both Sacramento and West Sacramento are actively attracting cannabis businesses.
Along these lines, our city began the process of developing a cannabis ordinance back in May and conducted a citizen survey and workshop in July.  Since then, the city staff drafted an ordinance that is currently undergoing review by the City Council. The ordinance was developed in accordance with the AUMA and would allow for 1 or two cannabis dispensaries as well as manufacturing facilities within the city limits.
I've attended a number of public meetings and read various comments concerning the merits of the ordinance in its current form.  Having been to dispensaries in Washington and Oregon, I'm confident such businesses would benefit the community by bringing jobs, customers and tax revenue. In the words of councilman Mark Hughes: "If a business wants to open in Benicia, our first question should be "How can we help you?"
Unfortunately, a vocal minority seems bent on limiting, delaying or even preventing cannabis businesses in Benicia.  I've listened carefully to their arguments suggesting that youth and/or family values will somehow be compromised. Yet when challenged, none have articulated any relevant reasons.  Most of the objections cite cherry-picked statistics regarding the ill effects of cannabis use on youth or others.  Such arguments harken back to the old "War on Drugs" and "Reefer Madness" of years gone by.  It's important to recognize that the question of adult use of marijuana was settled with the passage of AUMA.  That boat already sailed. In fact, the California Medical Association endorsed the AUMA:
"The California Medical Association believes the Adult Use of Marijuana Act is a comprehensive and thoughtfully constructed measure that will allow state officials to better protect public health by clarifying the role of physicians, controlling and regulating marijuana use by responsible adults and keeping it out of the hands of children." — Dr. Steven Larson, CMA president.
Other cannabis dispensary detractors envision seedy storefronts reeking of cannabis smoke with intoxicated pot heads stumbling in and out surrounded by a cloud of smoke. Nothing could be further from the truth.  Under state law, it's illegal to smoke cannabis in public and subject to a $100 fine.  Local governments decide permits for businesses to allow on-site consumption, and none is proposed here. Cannabis storefronts in Oregon and Washington are about as noxious as a title company. Customers park nearby, go in, buy a product, go back to their car and go home or continue shopping.  It's like buying soap.  That's it.
As for youth, you must be 21 to get into a cannabis dispensary.  It's far easier for a kid to lift a bottle of liquor from the grocery store.  According to a recent Pew survey, Americans believe, by a 5-1 margin, that alcohol is worse for you than marijuana.
Opponents want to put a no cannabis dispensary buffer around everything in town.  State law requires a 600 foot buffer around schools.  But naysayers insist on buffers around day care centers, churches, parks, First Street and the like. Apparently the idea is to make it impossible to locate a cannabis dispensary anywhere but the Industrial Park. This is overkill given the innocuous nature of such businesses.    It's as if some want to hide the fact that cannabis use by adults is legal. Again, the AUMA settled that.  No one seems the least bit concerned about the proximity of alcohol and tobacco sales to anything. Raley's itself seems like it's half liquor store – from 4 percent alcohol to 151 proof. Cigarettes, chew, cigars, vapor, etc. are available at every convenience store. These drugs are much more damaging and addicting than cannabis, but no one cares about the proximity of these businesses to youth. So why cannabis?
The Benicia General Plan would have us encourage new and diverse businesses in Benicia. I see no reason to treat the cannabis industry differently. Tax revenue to the city could be substantial.  Assuming a full spectrum of cannabis businesses, the City's consultant, HDL, concluded that the city could see annual tax revenues ranging from $675,000 on the low end, and up to $1.6 million on the high end.  These are serious numbers that shouldn't be arbitrarily dismissed based on outdated beliefs and misinformation about cannabis.  The AUMA is the law.  Let's embrace the benefits for which the AUMA was passed and welcome these businesses into Benicia.
Craig Snider is a Benicia resident who retired from the US Forest Service in 2014 where he fought forest fires among other things.