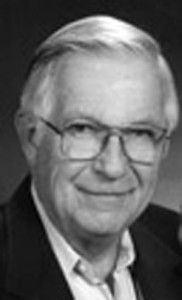 Let's begin with the understanding that there is no "hate speech" exception to the First Amendment. That has been settled law since the founders first signed the Constitution of the United States in 1787. Yet, on college campuses all across the United States, the First Amendment rights of commencement speakers have been repeatedly violated by those who think they have a First Amendment right to forcefully silence any speech they don't like.
To demonstrate the absurdity of this response, Wall Street Journal columnist Kimberley Strassel cites her 5-year-old daughter's definition of the First Amendment: "Free speech is that you can say what you want—as long as I like it." How have we arrived at the point where so many of our college-educated citizens now have the perspective of a 5-year-old?
This trend became downright embarrassing during the spring of 2014 when such prestigious institutions as Brandeis University, Rutgers University, Smith College and Haverford College all failed to protect the First Amendment rights of their invited commencement speakers, especially since each guest speaker represented some allegedly persecuted minority—religion, race, gender or gender preference. In other words, these incidents had nothing to do with identity politics.
When even the benign voices of Charles Murray, Betsy DeVos and Mike Pence became triggers for barbaric outrage in the spring of 2017, it was obvious this trend was getting completely out of control.
Recounting her own experience at Claremont-McKenna College, Heather Mac Donald has warned that others should always "expect 'traumatized' students to try to disinvite any remotely conservative speaker.…This soft totalitarianism," she explained, "is routinely misdiagnosed as primarily a psychological disorder." Instead, she argues, it is "at root" ideological.
But even that characterization may be too generous, for it ascribes rationality to the perpetrators. Fox News' Tucker Carlson characterized it more accurately when he recently observed, "Violence is what separates politics from war,…It's when hurt feelings become dead bodies, the point at which countries become ungovernable."
Those who have seen the video of Education Secretary Betsy DeVos' polite but completely futile attempt to address the graduating class at Bethune-Cookman University in May of this year will understand how scary this level of tribal behavior really is. In witnessing such an event, one can't help asking, "Whose hate speech is this?" Perhaps, more to the point, we should ask, "Whose safe place is being threatened here?"
Writing of this event in The Wall Street Journal, African-American columnist Jason Riley has provided a chilling account of the deliberate planning behind the DeVos incident: "The petition that garnered more than 50,000 signatures opposing Mrs. DeVos' commencement address wasn't started by students and alumni but by the Florida affiliate of the National Education Association, the nation's biggest and richest teachers' union. And it was a state chapter of the NAACP that hired lawyers for the effort and actively helped organize the protests.
"Both the teachers union and the civil-rights organization oppose Mrs. DeVos because she supports school choice. Never mind that large majorities of black families have long sided with the secretary on this matter, according to polls."
Meanwhile, President Trump toured the Middle East and successfully enlisted the Muslim world's support in the war against ISIS. The reaction of the progressive left news media? CNN's Kathy Griffin displayed for all the world to see the hideous effigy of our president's severed head, and Manhattan's Shakespeare Festival cast a Trump look-alike in a terrifying performance of "Julius Caesar" where Roman senators in modern dress slashed at their leader like mad dogs in an Elizabethan bear baiting. Shakespeare in the Park used to be a safe space for genteel New Yorkers. Guess not so much anymore.
Veteran New York Times journalist Michael Goodwin has called out his former employer as a prime mover in all of this: "The behavior of much of the media, but especially The New York Times, was a disgrace. I don't believe it ever will recover the public trust it squandered."
Even so, Goodwin affirms, "there is a vast untapped market for news and views that are not yet represented. To realize that potential, we only need three ingredients, and we already have them: first, free speech; second capitalism and free markets; and the third ingredient is you, the consumers of news."
So, fellow citizen journalists, keep on writing those letters to the editor and freelance op-eds. Let freedom ring.
Bruce Robinson is a writer and former Benicia resident.