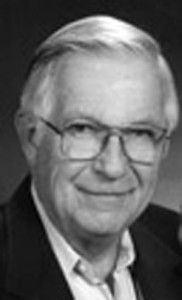 Almost immediately after Donald Trump won the presidential election last year, "Dirty Jobs" host Mike Rowe posted these comments on his Facebook page: "The people did not want a politician. The people wanted to be seen. Donald Trump convinced those people that he could see them. Hillary Clinton did not.…the world is full of very happy septic-tank cleaners and miserable investment bankers."
No one was surprised, therefore, when five months into his first term in office, President Trump issued an executive order directing the Labor Department "to allow companies, trade associations and unions to develop their own apprenticeship-program guidelines."
According to Trump's EO, the federal government would have a role in evaluating the success of these apprenticeship programs, but the Labor Department would no longer "dictate how programs are administered, including the minimum length and how many hours of classroom instruction are required." When the National Restaurant Association won a contract to develop an apprenticeship program for restaurant managers last year, it had to negotiate with Obama's Labor Department for many months before applicants could include their prior work experience toward the two-year program.
As usual, party politics threatened the success of President Trump's plan. Bobby Scott, the ranking Democrat on the House education and workforce committee, complained that industry-led apprentice programs would limit government "oversight." There are now 43 job-training programs across 39 government agencies. A glimpse of the Labor Department's Education and Training Administration and Training website yields a perplexing morass of regulations and standards that would frustrate any attempt to streamline and/or simplify the existing programs. So, all you would-be septic-tank cleaners, don't get your hopes up too high. As long as President Trump occupies the White House, no good deed will go unpunished.
It's all part of the bi-partisan "Never-Trump" conspiracy. Whether he's trying to save American jobs for real Americans by suspending Obama's illegal and completely illogical DACA and DAPA programs or pushing Congress to allocate the tax dollars needed to help Texas, Louisiana, Florida and now Puerto Rico and the Virgin Islands survive and recover from the hurricanes that have ravaged our coasts, Democrats and Republicans in Washington are determined to heap opprobrium on everything the president says and block every reform he proposes.
There is something downright pathological about all this spite and malice. Where is all the anger coming from? How can one man stir up such whacky animosity among elected leaders who are pledged to uphold the Constitution of the United States and protect every American citizen's right to life, liberty and the pursuit of happiness?
Consider what some of America's most articulate solons of the conservative news media have been saying about our 45th president of late. On three consecutive days during the first week of September, lead editorials in The Wall Street Journal pounded President Trump for his position on DACA.
First, there was the editorial board's Sept. 6 screed titled "The Dreamer Debacle," which claimed "Mr. Trump was at his worst during the campaign when he assailed DACA as 'unconstitutional executive amnesty.'…These young immigrants have committed no crime and trusted the federal government to protect them."
Yet, in the same article, the editorial board also claims it was "Mr. Obama's 'political decision' to act as his own legislature that teed up this moral crisis and created the legal jeopardy."
So apparently the wise men and women of the editorial board believe that DACA was, in fact, unconstitutional and that Obama, not Trump, was responsible. In the last paragraph of this hit piece, however, they couldn't resist spiking the blame ball on Trump's side of the net by noting that Republicans should "be prepared to send Mr. Trump a clean authorization to make good on the government's moral obligation to these young people." So much for the law of the land!
Then, the next day, there was Deputy Editor Daniel Henninger's highly imaginative narrative titled "The Immigration Morass." Henninger begins his op-ed story by comparing the Pilgrims who landed at Plymouth Rock in 1620 with the DACA babies brought by their illegal immigrant parents to the United States, beginning in 2012. Embellishing on this ludicrous flight of fantasy, Henninger observes, "As a result of this unconstitutional influx. the region's native tribes voted unanimously to pass the Immigration Control Act of 1632. As we know, it didn't work."
As those of us who took American History 101 also know, there was no Immigration Control Act of 1632.
Having already "fast-forwarded" almost 400 years through American history, the deputy editor then claimed that, "Until the late 19th century, the U.S. had virtually no controls on immigration."
Apparently, Henninger forgot about the federal government's effort to stop the immigration of slaves. It was called The Civil War. But why worry about historical accuracy when you're on a soaring flight of fancy?
Next comes yet another sweeping generalization about alleged root causes: "Immigration—legal or illegal—is propelled everywhere almost entirely by economic forces as strong and inexorable as the currents of the sea."
Wow! Sounds like a line out of Homer's "Odyssey." Even so, Henninger manages to zero in on something specific, claiming that in the 1980s "the Latin American debt crisis" and "Ronald Reagan's supply-side economics" were what "pulled" millions of illegal Latino immigrant workers across our southern border. So now we're supposed to believe it was all President Reagan's fault?
Not to be outdone by her venerable colleague, that other deity of conservative opinion, Peggy Noonan, piled on the next day with her column, "Trump Finally Pivots—But Will it Last?" That title must have immediately grabbed the attention of Noonan's most avid acolytes, for it highlights her signature ability to pluck one word out of somebody else's cliché and generate from it thousands of words of her own rambling palaver.
In this case, the magic word was pivot—a basketball term the media has often used to describe Obama's constantly shifting political maneuvers. It was perfect shorthand for Noonan's core message—to wit, that Trump's "pivot toward the Democrats" in the deal he made with Sen. Schumer and Rep. Pelosi is just as deceptive and corrupt as those of his predecessor.
Ever the sly and caustic elder pundit, Noonan parses her own words carefully by observing, "As Ben Domenech noted in the Federalist, it can be assumed there was something of a personal angle in the pivot: Mr. Trump 'doesn't like McConnell and Ryan, never did. He likes Chuck Schumer, and knows him, and thinks he can work with him. And he knows Chuck always makes money for his partners.' That last is a brilliant allusion to 'The Godfather, Part II.'"
In other words, Trump is nothing but a gangster, which is pretty much what Peggy's been saying about him since he first tossed his hat into the presidential running ring.
So far, the only Wall Street Journal columnists who've gotten things right about DACA are Jason Riley (Sept. 5: "Congress's Chance to Do Its Job and Solve the Dreamers' Dilemma") and William McGurn (Sept. 9: "The Cruelty of Barack Obama").
Ultimately, none of this matters because President Trump is not an outlaw but an outsider—a tough business man who doesn't play by the schoolyard rules of Washington politics but by the street-smart rules of a successful deal-maker.
Or, as Larry the Cable Guy might put it, President Trump knows how to "Git'r done."
Bruce Robinson is a writer and former Benicia resident.