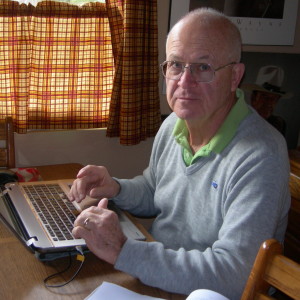 The following "letter" is part of the continuing series from the unpublished novel by James Garrett, "Benicia Letters Once More". He does not plan to publish the book but instead is choosing to share the letters with the readers of the Benicia Herald. The letters continue the storyline of Garrett's first novel "Benicia and Letters of Love". Each "letter" tells of love in one of its many forms from a separate point of view. Benicia is represented prominently in the letters because of Garrett's deep fondness for the city of Benicia. He hopes readers see themselves or others they know in the letters because the concept of "Love" is universal.
Mr. Garrett,
I work in a professional's office in downtown Benicia. The man I've always loved comes there to do business twice a year.
When he arrives at the office for the scheduled appointment we shake hands and make small, social talk. Then we take care of the business for which he made the appointment. Finally, we again make small, social talk, just before we shake hands and he leaves the office.
The appointments with him are always in the afternoon. After he leaves I turn the office over to others and go home. I know that shortly after I get home he will arrive there. It has been that way for years, and I hope it continues. He also hopes so.
We've had the same group in the office for years. Though I've never said anything about the relationship between the man and me to any of them, I'm sure the others in the office understand.
There is never sex involved between the man and me. When he arrives at my home he holds me as soon as he steps inside and I close the door. He feels the same as he has all the years since he started holding me the night we graduated from Benicia High School. There is warmth, strength, and tenderness in his holding me all at the same time. We stand and hold each other until the feeling comes between us that we should go sit down. As we walk to the sofa in the living room we hold hands. We continue to hold hands as we sit talking.
He immediately asks if everything is right with me and if I need anything. I always say that things are fine and I have no need for anything. I couldn't answer truthfully that all I really ever needed was him. That would put pressure on him and hurt him. I never, ever, meant to hurt him in anything. He never, ever, meant to hurt me. A snowball once started rolling downhill over some small thing neither of us could determine and when it hit bottom so did we.
Materially, I am very secure. Socially, I have two friends and many social acquaintances. I think I am fairly active, as much as I choose to be, and am not a recluse. For companionship I have a cat which likes to sit in my lap, and a dog which is both companion and protector.
I shop for groceries in town in the evening once a week. Men look at me, some obviously and some furtively. Any woman knows the looks and the feeling. The looks make me feel proud.
As we sit we talk of the events of the past six months in our personal lives and the lives of those whom we each also love. We talk of the past and the future of loved ones and others. Questions are asked and answered concerning all the things long-time friends share.
After an hour or so, as we both know, he says he has to leave. It always seems as if he just stepped across my threshold.
We see each other around town from time-to-time, but we'll never see each other as once we did.
–Ex-Wife
James Garrett is a lifelong resident of Benicia and a former teacher at Benicia High School. He is the author of the following novels: "Benicia and Letters of Love", "The Mansion Stories", "Chief Salt", and "One Great Season, 9-0!" He also compiled a three-volume work entitled "The Golden Era: Benicia High School Football, The 1948 through 1960 Seasons, "A" History with Comments." He can be contacted at jgstoriesnpoetry@aol.com.