Well, it certainly has been a while since the Business Beat graced the pages of the Benicia Herald. A lot has happened in the world of Benicia businesses since then, so bear with us as we try to bring you up to speed.
A taste of Burma comes to Benicia
One can not deny the diverse assortment of world cuisines represented in Benicia. Currently, the city has Mexican, Italian, Chinese, Japanese, Thai, Indian, Hawaiian and Cajun restaurants. However, until now, one cuisine has never had a presence in Benicia: Burmese. To get high-quality Burmese food, one would have to drive to Oakland or El Sobrante. Aung MayLika is aiming to fill that void in Benicia.
Officially opening in April in the former site of Fusion Express, Aung MayLika further acquaints the taste of Southeast Asia to the Southampton Shopping Center, where Pearl Thai also has a home. The Burmese cuisine can best be described as a fusion between Thai and Indian cuisines, but flavored in such a way that makes it stand on its own. Among the menu items available are samosa soup, tea leaf salad, catfish chowder, garlic noodle and basil chili. For vegetarians, many of the noodle dishes can be customized with tofu, and there are plenty of vegetarian entrees, including eggplant garlic, fiery tofu and mixed vegetables with curry. Patrons can also choose how spicy they would like their meals to be, ranging from mild to extreme. Gluten free options are available upon request.
Aung Maylika, located at 836 Southampton Road, is open from 11 a.m. to 8 p.m., Sundays through Thursdays and 11 a.m. to 9 p.m., Fridays and Saturdays. For more information, call 361-5675.
More than just succulents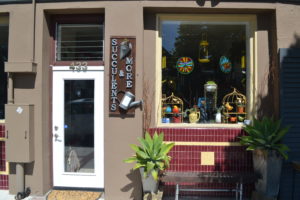 Also new to Benicia is Succulents and More, a home goods store that specializes in up cycled home goods. The shop was founded by Cecilia Climaco, a stay-at-home mother with a talent for repurposing items. Many of the goods sold at Succulents and More are upcycled items, including potters, yard signs, pins and even desks for your home and garden. Other products include jade plants and a line of organic soaps called All About Jackie, founded by Benicia resident Vivian Salas.
Succulents and More, located at 433 First St., is open from 11 a.m. to 5 p.m., Tuesdays through Sundays and closed on Mondays. For more information, visit suculentsandmore.info or call 400-5565.
From a closet to a cottage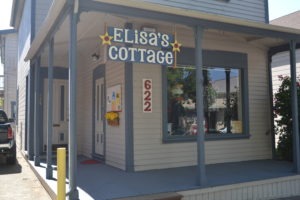 Elisa's Closet— which specializes in new and vintage clothing, jewelry and accessories— has moved across the street from its 623 First St. location into the former site of Blue Goose Antiques and has rebranded itself at Elisa's Cottage. The store will continue to sell the same items but in a bigger space.
Elisa's Cottage is located at 622 First St. and is open from noon to 6 p.m., Wednesdays through Sundays. For more information, call 712-9038.
A new monkey business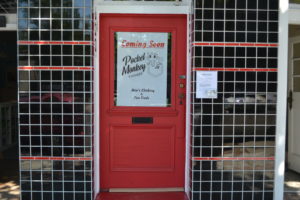 So now that Elisa's Closet has moved, what will go into its former space? The answer, according to a business card, is Pocket Monkey Vintage, a store that promises to sell "men's vintage clothing…and more!" These include everything from Hawaiian, Western, disco, satin concert jackets, advertising jackets and additional retro attire. Details have not been publicly announced, but those wishing to know more may email jay@pocketmonkeyvintage.com. Stop by 623 First St., next to BrickSpace, and pick up a card for a 10 percent discount off your first purchase at the store when it opens.
Did we miss anything? Do you have news regarding your business that you would like to see covered in the Herald? Email us at beniciaherald@gmail.com.