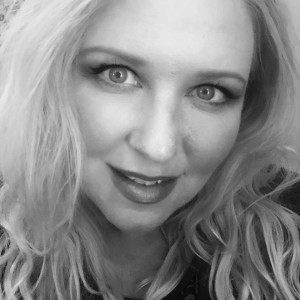 If creativity and charisma could be bottled, corked, and sold The Wine Militia founder Lamar Engel would sell out during pre-orders.
When I met with Engel at the Union Hotel Restaurant in Benicia he asked me what I was drinking. I stuttered, embarrassed, "house red…" regretting the decision since I was, after all, in the company of a 3rd Level Advanced Sommelier. I expected him to then ask for the wine list, have a few pours, make a production of sniffing and swirling, then make a more suitable selection for himself. But I was tickled when he told our waitress, "I'll have the house red." At that moment it was clear that I wasn't in the presence of a man who took wine so seriously that he couldn't get on the same level as a common wine drinker like me.
When I questioned his motivation for the selection, he shared The Wine Militia's mission to "combat pretentious wine snobbery." He continued, "I'm pretty awestruck by the bang up job the wine industry has done in creating in people a feeling of inadequacy when it comes to wine." (He sipped at the house red and commented that he has found some favorites in this exact same way.) As the evening progressed, we discussed the science of the vine, the impact that just 1 percent of a certain grape has on a certain blend, and similar topics. As you would expect, he expertly displayed knowledge of all the things a wine professional would know, but in layman's terms. And then he summarized his impromptu wine training for me by saying that "good wine is the one you like." That hit home. Pretention be darned!
When I asked how he established himself in the wine industry, Engel revealed his humble start in small tasting rooms throughout the Napa Valley, beginning in 2000. But what he recalled with disdain was the memory of his colleagues from those days, belittling guests for their lack of knowledge or naivety when tasting. (Those observations were the seedlings that bloomed into The Wine Militia 2008.) Later in his career, Engel then had the pleasure of entertaining Hollywood celebrities when he served as the Winery Manager for Francis Ford Coppola's winery, Rubicon Estate in 2005. His duties often included hosting parties and unique wine tasting experiences, many that he designed and developed down to the most minute detail. This combination of skills and experiences prompted him to consider the ways he could "flip the industry upside down" by creating his own "militia" of wine industry professionals who would spearhead the new wine revolution, fashioning events that would connect the guest to the wine in ways they had never experienced before.
A popular event, "The Perfect Bite Challenge" was inspired by Engel's supposition that "Why, when we have food and wine that don't pair well, do we blame the WINE?" The Perfect Bite includes a basic wine education for guests who are then challenged to conduct a flavor experiment by creating the perfect food complement to the selected varietals.
The Wine Militia team travels from the Napa Valley, to San Francisco, to L.A., to San Diego and everywhere in between, creating events for parties of 4 to 1,500. Engel counts among his corporate clients Google, Apple, Facebook, Pandora, and Home Depot, but that doesn't stop his select sommeliers from hosting events (such as the popular Murder Mystery, Wine Blending Challenge, or his Wine Boot Camp) for smaller groups in homes across the Bay, as well as at special events like weddings or anniversaries.
Engel credits the success of his business on a passionate team of "event artists" who have impeccable hospitality and service training, as well as a commitment to share their knowledge through dynamic sensory wine experiences.
The Wine Militia can be found at thewinemilitia.com, on Twitter @WineMilitia, by phone at 707-372-8600, or email lamar@thewinemilitia.com
Bern Carter is a contributing business journalist for the Benicia Herald. She is a Coach/Consultant providing webinars, onsite workshops, and digital resources related to sales, service, and staff management for Small and Medium Businesses in the Bay Area. She serves SMBs nationally through berncarter.com. You can reach her via email at bern@berncarter.com.