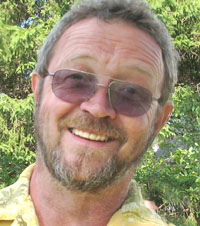 Susan and I just returned from a whirlwind six-day walking tour of Manhattan. We took our two eldest grandsons on an adventure. Smart as a Whip Tyler– age 15– and his kid brother, Theatrically Dramatic Jack– age 12– flew with us to Midtown Manhattan. Susan wanted the four of us to tour it together for the first time. She wanted to create a lifelong memory for all four of us.
Susan started working on this plan months ago. "I want to play with them now before they get too old and go their separate ways, and before we get too old."
She is the family planner. She booked everything, hotels, tours, tickets, and taxis. She printed itinerary copies a week in advance. All her receipts and tickets were sorted and stapled in a large orange folder. My job was to be grandpa and stand tall.
The boys were already amazed by the red-eye airplane ride and looking out the windows of the morning shuttle van from JFK through Queens into Manhattan. As the buildings got bigger, so did their eyes. Our first adventure would be to leave our bags at the hotel and walk to Times Square for lunch.
Susan picked a bullseye for our hotel, the Hampton Inn on 8th Avenue and 51st Street. One block forward is Broadway. Turn right on Broadway and Times Square is four blocks ahead. Left six blocks from the hotel is the start of Central Park. To the hotel's right down 8th Avenue are endless blocks of restaurants, outlets, night clubs, malls, and necessity stores running down the street numbers into to the single digits of Lower Manhattan and Wall Street.
Behind us, and part of our block, is where many gastronomic bohemians and lovers of the city scene go to be seen, Hell's Kitchen.
We slipped in with the ever-moving crowds and flowed toward Times Square. Funny, for it only being four blocks away, and everyone around us on the move, it took us an hour to get there.
Tyler remarked, "Papa, it's as if everyone in Manhattan is five minutes late to a meeting."
"How so?" I prompted.
"It's not always like they are going to work," he explained. "It's just that wherever they're going, even if it's a date, or a movie, or they're just trying to get home, they seem eager to get there. They seem five minutes late."
We saw few homeless. Red signs everywhere overhead read, "No Stopping," and "No Standing." Manhattan is not the place to loiter. Everyone's on the move.
We did not rush. We strolled wherever we went. We stopped frequently, peered down subways, peeked in doorways, and gazed up at broad-screen neon and towering heights.
Nonetheless, when our six-day adventure was over, we had clocked just over 50 miles of walking, ranging daily from six to 11 miles. I'll share sidebar stories next week. This week I want to attempt to list what all we saw.
Our daily guided tours lasted a few hours, giving us the rest of each day to go off in all directions. Gino and his girlfriend Patricia came up from Philly on the MegaBus and ran with us for two days.
We took these guided tours: Statue of Liberty and Ellis Island. Walking tours of SoHo, Little Italy, Chinatown, Greenwich Village.
Here's what we saw on our own, going north to south: Harlem, the Apollo Theater, Columbia University, Central Park, John Lennon Strawberry Fields Circle, Dakota Bar, Tavern on the Green, The Museum of Natural History, Times Square both day and night, "The Book of Mormon" at the Eugene O'Neill Theater, Macy's top floor and wooden escalators, Museum of Modern Art, the Empire State Building, Rockefeller Center and Tower, NBC Studios, Stardust Diner with singing wait staff, Penn Station, Bryant Park during a chamber music festival, Madison Square Garden exterior (Phish was playing), the High-Line Walk from 30th to the Chelsea Market on 15th (the new Highline Walk is old elevated rail converted to trail, with greenery) a dozen blocks of Hell's Kitchen often at night, the 9/11 Memorial, the cobblestones of Wall Street and the Stock Exchange, the Bronze Bull and the Defiant Girl, the massive WTC underground Mall, Battery Park, and Clinton Castle.
We ate pizzas, dumplings, cannoli, bagels, ramen, pasta, pastries, gelato, and Shake Shack burgers. These boys eat like Tasmanian Devils, six times a day, always hungry.
When Gino and Patricia arrived we all strolled down to Hell's Kitchen and found Bocca di Bacco, an authentic Italian restaurant, thanks to Tyler, who picked it out because it was close and he was hungry. We had all the courses, pasta, gnocchi, soup, meatballs, clams, and a $60 chianti.
Funny thing there. We finished the wine mid-meal. The waiter stepped up to my deaf side and asked, "Would you like another bottle?" I thought he said, "Did you like the bottle?"
I said, "Yes, it was delicious." He brought us another bottle. "OK, what the hell, desserts for everybody!" The kids got crème brulee, tiramisu; the adults got coffee and ice cream; Gino and I enjoyed closing glasses of Fernet Branca."
"Papa, you just dropped five hundys," said Jack. That I did. It was a night to remember.
Steve Gibbs is a retired Benicia High School teacher who has written a column for The Herald since 1985.